Vashon's Mario McKinney Lights Up The Scoreboard At SJIT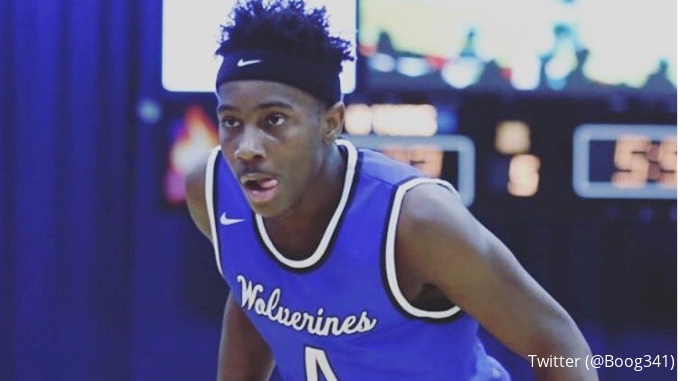 Any time Mario McKinney steps on a court, get ready for some fireworks. The 2019 Vashon (MO) guard is electric and will fill it up in a hurry.
Although the outcome didn't favor the Wolverines against No. 13 St. Benedict's, the 6-foot-2 bucket getter poured in 30 points in impressive fashion at the St. James Invitational Tournament.
Playing in the consolation side of the bracket might not be ideal, but you better believe McKinney will bring it and light up the scoreboard the rest of the weekend.