Kyrie Irving And The Jones Brothers Put A Simple Twist On The Mikan Drill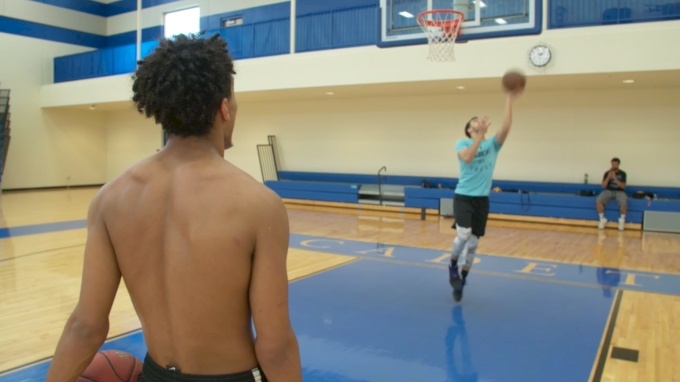 Create a free account to unlock this video!
Get Started
Already a subscriber? Log In
The Mikan drill: simple. Kyrie Irving's adjustment on the classic practice staple: genius.
Any player who wants to increase their accuracy off the glass, be more efficient in the lane, and finish like a pro needs to throw away everything they've ever learned about the Mikan drill and take a note from Irving himself.
By breaking down the backboard into six segments, Irving and the Jones brothers — Tre, Tyus, and Jadee — actively exercise their finishing abilities in the most game-like situations possible.
When taking this tip to your court, make sure to switch up the angles, directions, and styles when attacking the basket. Implement this simple, yet effective, warmup into your routine and let the results speak for themselves.