Is Paul VI Underrated? Not According To Head Coach Glenn Farello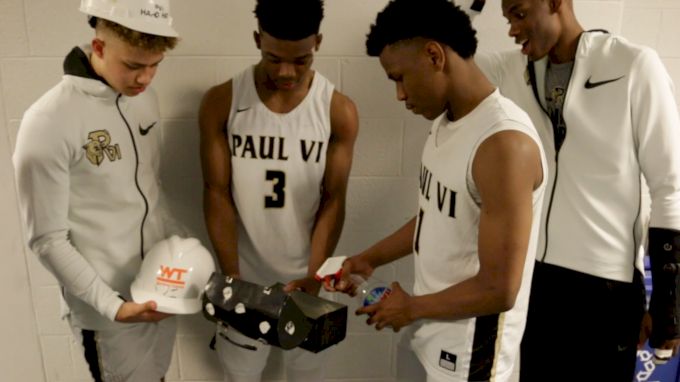 Ninth-ranked Paul VI (VA) appeared to be shorthanded earlier this month when it lost a pair of starters in senior Brandon Slater to a season-ending injury and sophomore Jeremy Roach to a twisted ankle for a brief period.
However, head coach Glenn Farello said his Panthers team was well prepared to face this adversity, thanks in large part to the unselfish play by its start duo throughout the season.
Paul VI (VA) went on to finish undefeated in Washington Catholic Athletic Conference play and entered this weekend's playoffs as the top seed.
On Saturday, the Panthers knocked off No. 3 seed Bishop McNamara (MD) 72-47 in the WCAC quarterfinals behind 16 points and 14 points from junior Anthony Harris and Roach, respectively. Junior forward Joshua Oduro and Stony Brook commit Miles Latimer also played a major role in putting PVI over the top.
Today, Paul VI faces No. 22 and fourth-seeded Gonzaga in the semifinals of the WCAC tournament. Watch LIVE on FloHoops.