2023 Discount Tire - College Basketball Invitational
2023 College Basketball Invitational: Indiana State Built For Success
2023 College Basketball Invitational: Indiana State Built For Success
Indiana State can close its best season since Larry Bird's tenure with a championship at the 2023 College Basketball Invitational.
Mar 17, 2023
by Kyle Kensing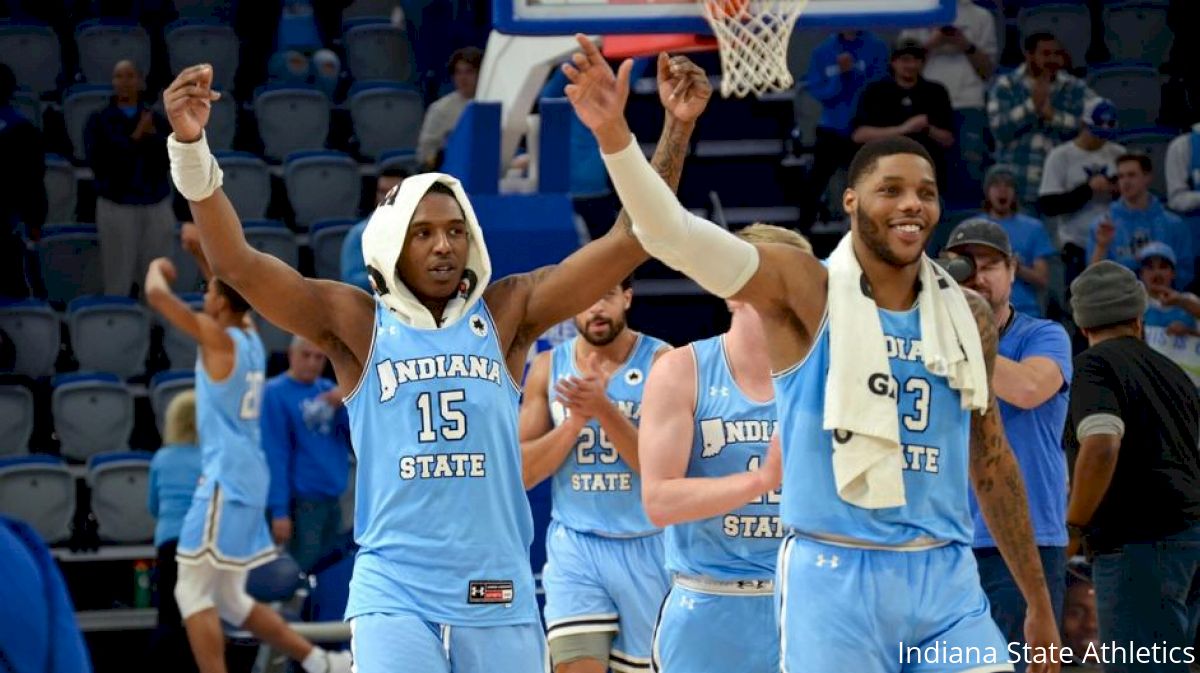 The most-watched NCAA Tournament game in the eight-decade history of basketball's marquee event features Indiana State. More than 40 years later, the Sycamores with coach Josh Schertz look to command the basketball spotlight once more through the College Basketball Invitational.
In 1979, a record television audience tuned in to see the Larry Bird-led Sycamores face "Magic" Johnson and Michigan State for the national championship at the conclusion of a campaign that indelibly carved Indiana State in the annals of basketball history.
The Sports Illustrated cover from a season earlier featuring Bird alongside Sycamores cheerleaders is so iconic, the publication replicated it with Creighton's Doug McDermott in 2013. The implication was clear: Associating McDermott with Bird means associating with greatness.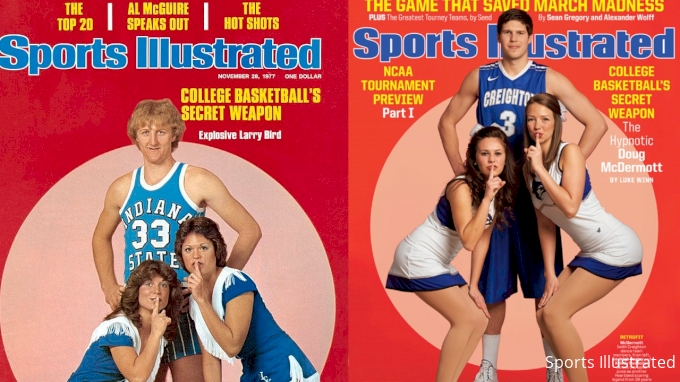 Despite boasting one of the benchmarks for excellence in basketball history, though, Indiana State has faced more struggles in the four decades since Larry Bird than it has success. Schertz and the current crop of Sycamores are doing their part to change that.
Indiana State begins the 2023 College Basketball Invitational as the top overall seed, boasting 22 wins and coming off a fifth-place finish in the always-tough Missouri Valley Conference. A 1st Round win over USC Upstate would mark the Sycamores' first postseason victory since knocking off Oklahoma in the 2001 NCAA Tournament.
Should Indiana State navigate to a CBI championship, the resulting 26 wins would be the most for any Sycamores team since the Bird-led '79 squad won 33.
The potential milestones are particularly meaningful considering where Indiana State was just a year ago.
"We returned six guys from our team that lost 20 games in '21-'22," said Schertz. "That all those guys went through that season and decided to return is pretty amazing."
Last season was Schertz's first at Indiana State. He arrived in Terre Haute following a wildly successful tenure at Div. II Lincoln Memorial, capped in 2020-21 with the second of two Final Four appearances in his time at the helm.
Going from a perennial postseason qualifier to 11-20 and a trying 4-14 in conference marked a significant career pivot for Schertz in Year 1, but keeping a strong nucleus of the roster together fueled the quick Year 2 turnaround. Cameron Henry, Cooper Neese and Kailex Stephens combined for almost 40 points per game in 2021-22 as juniors.
All three returned as seniors, along with 2021-22 All-Missouri Valley Bench Team honoree Xavier Bledson. Each plays a different role in an Indiana State team that Schertz described as "the foundation for this."
"That was a special group of guys who believe in us," Schertz continued. "Then, we were able to get it right with a couple of high-school guys and a couple of transfers. Now, here we are."
The combination of veterans in Henry, Neese and Stephens with a cast of newcomers featuring DePaul transfer and leading scorer Courvoisier McCauley.
McCauley is posting 15.7 points per game and knocking down almost 38 percent of his 8.1 attempts from 3-point range a contest. His efforts earned MVC Newcomer of the Year.
Completing McCauley's perimeter scoring, freshman forward Robbie Avila shoots almost 68 percent from inside the arc en route to nearly 11 points per game.
Avila's part of an underclassmen corps with sophomores Julian Larry, who averages seven points and 3.4 assists per game, and Masen Miller, a spark plug in the rotation of guards.
For the youngsters on the Indiana State roster, the CBI is an opportunity to continue the program's fast, upward trajectory into preparations for 2023-24. The 2022 CBI proved to be a prime launching point into outstanding 2022-23 seasons, including the Sycamore's Valley counterpart and MVC champion Drake.
"That postseason experience is something you can really build on, especially with the guys who are going to be back in your program, who are the foundational pieces," said Schertz.
At the same time, the trip to Daytona Beach is a reward to the upperclassmen like Neese, Henry, Bledson and Stephens who spurned the transfer portal after a difficult season to instead set the standard for Indiana State's future.
"This opportunity is good in a lot of ways [for the future]" Schertz said, "But it does is hopefully reward the loyalty of those seniors."
Finishing the best season at Indiana State since the days of Larry Bird is quite the way to exit the program while turning a new spotlight on the Sycamores.