EYBL 17U Session II | 2018 Nike EYBL (Indianapolis)
How Romeo Langford's Decision Could Snowball Onto Trendon Watford, Others
How Romeo Langford's Decision Could Snowball Onto Trendon Watford, Others
Romeo Langford's decision to go to Indiana could have a snowball effect on other top recruits in 2019 and beyond.
May 1, 2018
by Adam Zagoria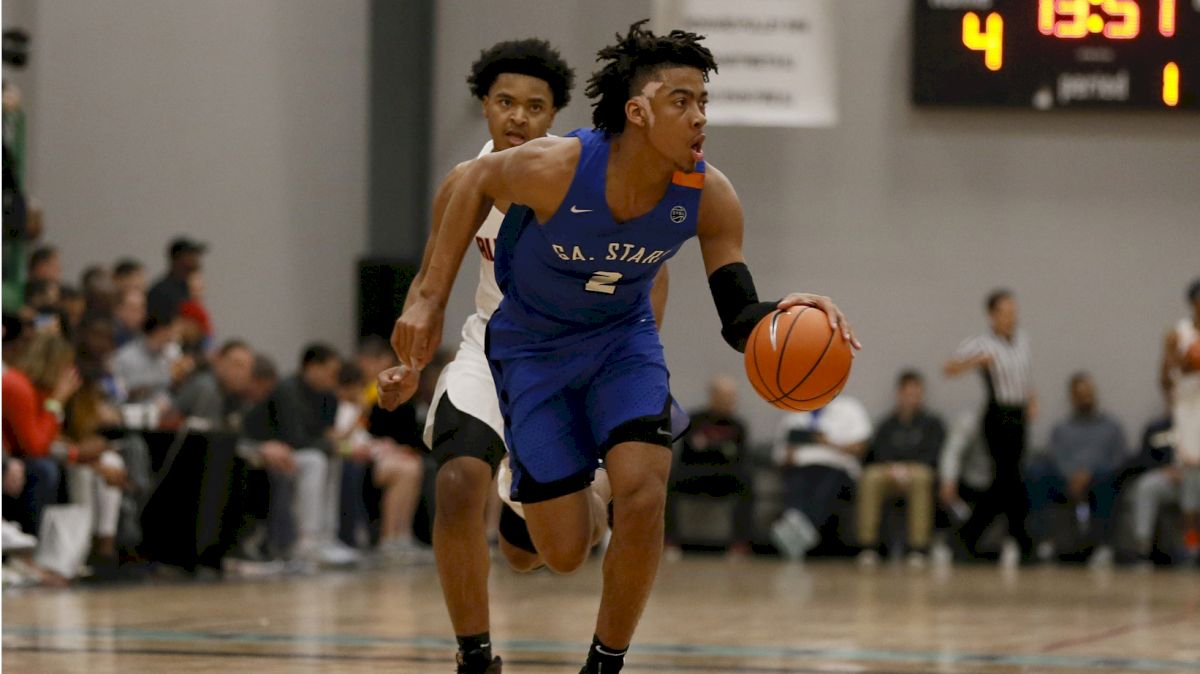 INDIANAPOLIS — Now that Archie Miller and the Indiana staff have landed home-state star Romeo Langford, the Hoosiers' top commitment for 2018 could have a snowball effect on players in the class of 2019 and beyond.
One of the Hoosiers' top targets in 2019 is Trendon Watford, the 6-foot-8 forward from Mountain Brook (AL) and the Georgia Stars, whom Miller visited not once but twice during the April contact period. Watford is the younger brother of former Indiana standout Christian Watford.
Both Christian Watford and his father, Ernest Watford, were impressed that Indiana landed Langford on Monday night.
"My oldest son bleeds the pinstripes," Ernest said of Christian, who played for the Hoosiers from 2009-13 and is preparing for the upcoming NBA Summer League. "He's excited for the direction that the program is headed. He's super impressed by Archie."
Langford is a projected one-and-done and may well be gone from Indiana by the time Trendon Watford arrives on a college campus in the fall of 2019. But the Watfords still see Langford's commitment as an incentive for Trendon.
"He sets a 'blueprint' I believe for how Archie utilizes Trendon's overall skill set," Ernest said.
The father also added that Christian will have a major influence on where Trendon goes to school.
"Christian has a ton of influence on Trendon's success thus far, and we as a family are leaning on him for guidance and resources," Ernest said. "I know he will do his due diligence in researching the 'best fit' for his little brother on all fronts. He is our sounding board."
As for Trendon, he met twice with Indiana's Miller during the recent contact period.
"Yeah, they came in there twice," Watford told FloHoops.com last weekend at the Nike EYBL Session II in Indianapolis. "It shows that they're on me pretty hard. They're on me pretty hard, so it was a great visit. Obviously, they didn't have to tell me to much about the school too much, but they showed me film of their players that could be like me."
Trendon Watford pulled out all sorts of tricks this weekend ?? @Trendon_2 #TrickyTrendon #2018EYBL pic.twitter.com/jiGbGhpgvd

— FloHoops (@FloHoops) April 25, 2018
Trendon is very familiar with the Indiana campus, having visited many times during Christian's tenure at the school.
"That was like my second home at one point in time, always up there every week so just being up there, I'm familiar with it," he said.
Ernest also raved about the first home visit with Miller, even going so far as to virtually predict Langford's commitment.
"He really displayed [via game film] to us the hardworking culture and daily accountability that's going on at IU," Ernest Watford said. "More importantly, he explained how his system plays to the strengths of players like Trendon with tons of floor spacing—just flowing and playing with freedom, therefore allowing Trendon to utilize his full array of versatility within the framework of the offense."
Still, Indiana isn't alone in targeting Watford. He also had home visits with Alabama, TCU, Florida State, LSU, and Memphis.
Alabama head coach Avery Johnson also watched Watford in Indianapolis.
"He was just telling me I could come right in and play and impact the game and take them to the next level," Watford said of the home visit with Johnson.
New Memphis coach Penny Hardaway also came in for a home visit as he tries to make that program nationally relevant again.
"That was a great visit, Coach Penny offered me," Watford said. "If I could just pick bits and pieces from his mind, that would be great."
Watford also had a visit with LSU coach Will Wade and assistant Bill Armstrong.
"It went pretty good," he said.
TCU coach Jamie Dixon followed up his home visit by watching Watford in Indianapolis.
"I had already visited there," Watford said. "They were just telling me I could come right in and play and get me to the next level."
Prior to the home visits, Watford was one of 21 class of 2019 players invited by the NCAA and USA Basketball to the Next Generation Sunday Program at the Final Four in San Antonio.
"It was a great experience, playing against the best players in the country," Watford said. "It was a great experience because that was the first year they actually did it."
Watford and the other American players got to scrimmage overseas NBA Academies and also play one another on the Alamodome floor the Sunday before Villanova beat Michigan in the NCAA championship game.
"That was great," he said. "All of us want to be there someday, so that was great being around those guys."
As for recruiting, Watford said he plans to cut his list in the near future.
"I plan on making a decision soon," he said.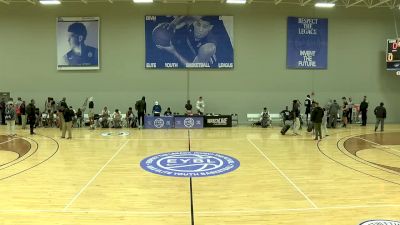 Unlock this video, live events, and more with a subscription!
Get Started
Already a subscriber? Log In
---
Adam Zagoria is a basketball insider who runs ZAGSBLOG.com and contributes to The New York Times. Follow Adam on Twitter.