2023 Discount Tire - College Basketball Invitational
CBI First-Round Games To Watch: San Jose State In Hunt For Historic Win
CBI First-Round Games To Watch: San Jose State In Hunt For Historic Win
March dreams for college basketball teams don't all end at the NCAA Tournament – there's more to the madness than just the Big Dance.
Mar 17, 2023
by Briar Napier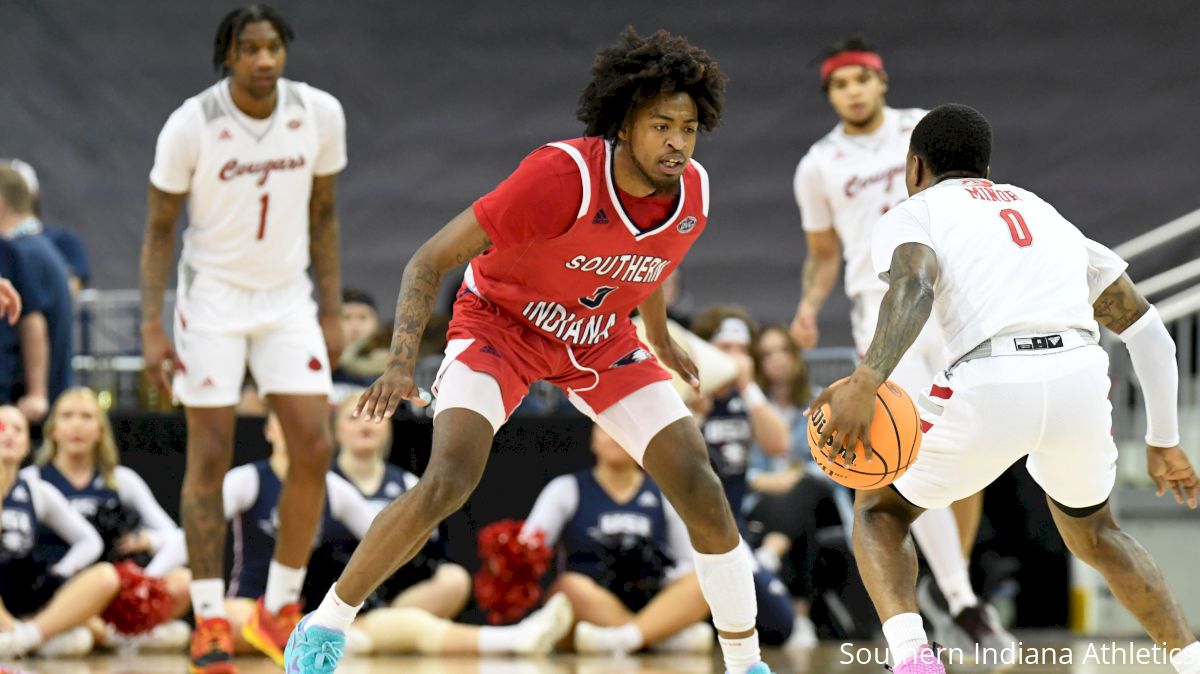 March dreams for college basketball teams don't all end at the NCAA Tournament – there's more to the madness than just the Big Dance.
And for those participating in this year's College Basketball Invitational, they're all hoping they can get to call themselves one of the few teams in the country that ended the 2022-2023 season with a win.
Used by some opportunistic programs as a launching point and boost of confidence for future seasons (three CBI teams in Drake, Florida Atlantic and UNC Asheville made this year's NCAA Tournament), the CBI has its own favorites, dark horses and fiery squads to watch, just like the bigger tourney more well-known across the general population.
It's survive and advance time in The Sunshine State from March 18-22, but only one team can emerge as the 2023 CBI champion.
Here's a look into the matchups to check out in the first round of play this weekend at the CBI, which tips off Saturday inside the Ocean Center in Daytona Beach, Florida.
The event's first-round and quarterfinal games will be streamed live on FloHoops.
NOTE: All tipoff times are listed in Eastern Time and are subject to change.
No. 2 San Jose State Vs. No. 15 Southern Indiana, Saturday at 3:30 p.m.
If you would've picked either one of the Spartans or Screaming Eagles to be playing in a Division I postseason tournament, even as few as two years ago, you probably would've been looked at a little strangely by those in tune with the college basketball landscape.
In the Spartans' case, it's because they've long been associated with abysmal records and a mostly barren record of success in the sport, while in the Screaming Eagles' case, it's due to the fact that they were in Division II up until this season and are subjected to the NCAA-mandated four-year transition period between levels that prohibits Southern Indiana from participating in the NCAA Tournament or the NIT until the 2026-2027 season.
Alas, the two programs are meeting in the CBI, seeking their first Division I postseason wins in their separate program histories – that's decades of play for SJSU, but just one season for USI.
The NCAA's buffer window for transitioning teams like Southern Indiana means it is eligible for this year's CBI, to which coach Stan Gouard's team accepted a bid, following a 16-16 campaign in its inaugural season in the Ohio Valley Conference.
The Screaming Eagles score upward of 76 points per game and have a quartet of double-figure scorers, led by All-OVC guard Isaiah Swope, who averages 15.6 points per game and shoots an effective 42.1% from 3-point range.
But at San Jose State, the program has been reborn under second-year journeyman coach Tim Miles, notching 20 wins for the first time since the 1980-1981 campaign and being the home for the Mountain West's Player of the Year, senior guard Omari Moore (17.5 points, 4.8 assists, 4.6 rebounds per game).
History will be made in The Sunshine State for one of the two teams in this matchup.
No. 8 Eastern Kentucky vs. No. 9 Cleveland State, Sunday at 11 a.m.
Want the best chance of seeing a CBI first-round game that could come down to the final play? It's the No. 8 vs. 9 No. 9 seeds, so it makes for a bit of an obvious choice, but the Colonels and Vikings could be in for a knockdown, drag-out dogfight in Daytona Beach.
EKU was at one point 10-3 in the Atlantic Sun Conference and in the thick of a regular-season title chase, but the Colonels faded a bit late in the year and were ousted in the conference tournament by Liberty, denying EKU a trip back to March Madness for the first time in nine years.
Coach A.W. Hamilton and crew find themselves in the CBI instead, with some appeal for those trying to decide on a higher seed in the tourney to go on a deep run.
The Colonels faced 3⃣ @CBITourney teams this season
👉North Alabama
👉Radford
👉Stetson

EKU went 3⃣-1⃣ against those teams.

In total, EKU played 13 games (6-7) this season against teams who advanced to the postseason. pic.twitter.com/sTszNSF5ys

— EKUHoops (@EKUHoops) March 16, 2023
Few teams across the nation rebound the ball better, especially on the offensive glass, than the Colonels (13.7 offensive rebounds per game, second in the country), allowing them to extend possessions and get more looks for difference-makers, such as junior forward and All-A-Sun pick Devontae Blanton (16.6 points, 6.4 rebounds, 2.9 assists per game).
On the defensive end, EKU has senior forward Isaiah Cozart protecting the rim with his 2.5 blocks per game this year, but the Colonels will be tested on that front by a Vikings offense that fires up 43.5 2-pointers a game, one of the highest shot rates of any team in America.
Cleveland State captured a solid 21-win season under first-year coach Daniyal Robinson (who succeeded Dennis Gates, now at Missouri), helped by the fact that former top-100 recruit and Kansas/Iowa State guard Tristan Enaruna (15.7 points, 6.6 rebounds per game) has seemed to finally break out of his shell with the Vikings this year, since arriving in the offseason. He has turned into a major piece of the program's success.
No. 6 Stetson Vs. No. 11 Milwaukee, Sunday at 5:30 p.m.
Combined, the Hatters and the Panthers have scored at least 85 points in a game on 17 occasions this season. If a high-scoring shootout is what you seek in watching the CBI's first round, then Stetson-Milwaukee might just be your best bet.
Both programs have top-65 scoring offenses in the country, though the Hatters – who return to the CBI field after first appearing in 2021 – have been more efficient in their ways of scoring. They seek win No. 18 of the 2022-2023 season, which would be the program's highest single-season win total since 1986-1987.
That efficiency is paced by the facts that Stetson is both one of the top 3-point shooting teams in college hoops this year (38.9%, ninth in America) and that it rarely turns over the ball, only giving up possession a shade over 10 times per game on average.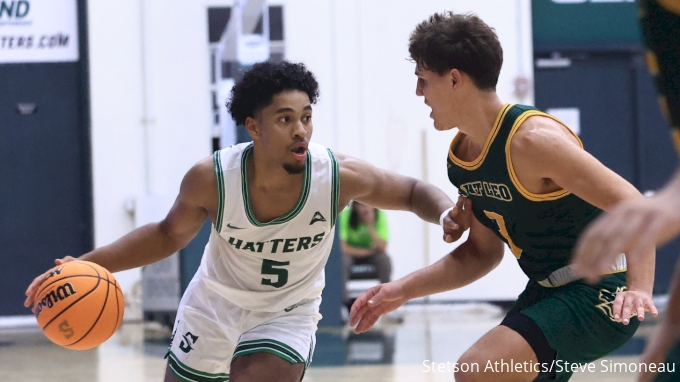 Watch for sophomore guard Jalen Blackmon – an All-A-Sun nominee in his first year since transferring from Grand Canyon – to be involved early and often, as the Hatters' main man.
Look for the Panthers to try and counter with a super sophomore of their own in BJ Freeman (17.4 points, 5.1 rebounds, three assists per game), who has come out of nowhere to emerge as an All-Horizon League player, after spending his freshman season at the junior college level.
Freeman's the standout player of a young Milwaukee core (five of the top six scorers are underclassmen) who's being directed well in the first year of coach Bart Lundy's tenure, with the former High Point coach perhaps known best for two separate (and successful) stints with Queens at the Division II level, before the Royals began the transitioning process into Division I this season.
A suspect defense (73.8 points per game allowed this year) likely will need to show some formidableness, if Milwaukee is to maximize its chances of taking down the Hatters, but the Panthers certainly have the capability on their roster to keep up with whatever scoring sprees Stetson throws at them.