2018-19 EuroLeague & EuroCup Season Calendar
Reliving 8 Elite March Moments From Current EuroLeague Stars
Reliving 8 Elite March Moments From Current EuroLeague Stars
These eight current EuroLeague basketball stars once starred on NCAA teams and made some noise in the NCAA basketball tournament.
Mar 28, 2019
by Kyle Kensing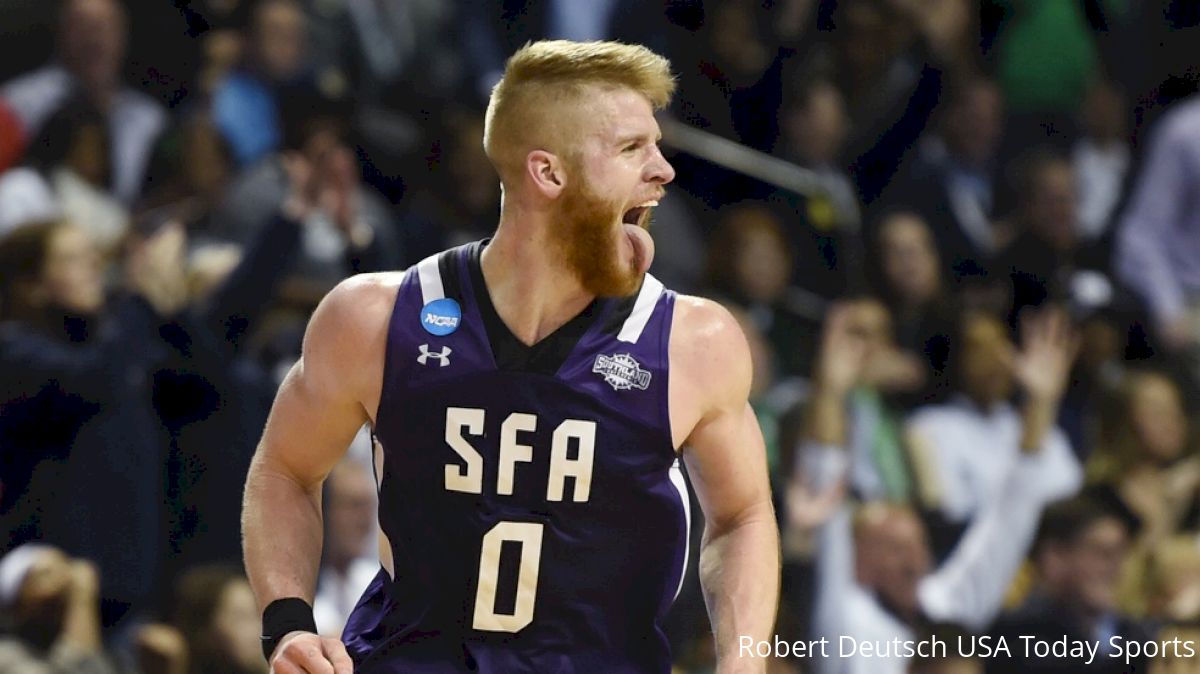 Basketball madness this time of year isn't relegated just to the NCAA hardwood. While the field of collegiate championship hopefuls is whittled down to a Sweet 16, EuroLeague is in a raucous home stretch to its playoff.
Outside of the NBA, EuroLeague is the world's premier basketball organization, and as such, attracts its share of former college stars. The push to EuroLeague postseason features a variety of key players (and a coach) who made their names previously in the NCAA Tournament.
My Name is All-Regional
Earl Clark had a way of elevating his game for current Panathinaikos coach Rick Pitino's former Louisville Cardinals squads. Clark was a two-time All-Regional performer in the NCAA Tournament, including a pair of 19-point games in the 2009 regional semis and final against Arizona and Michigan State, respectively.
A year prior, Clark recorded a double-double in a Sweet 16 win over Tennessee (17 points and 12 rebounds) and came a board shy from a second in the Elite Eight versus North Carolina (12 points and nine rebounds). He's continued that all-around level of play in his professional career, including starting every game for Buducnost VOLI Podgorica this season en route to 11.8 points per game.
Norris Cole Carried Cleveland State Past Wake Forest
In 1986, Cleveland State guard Mouse McFadden became a March Madness legend when he led the Vikings to a stunning upset of national powerhouse Indiana. Twenty-three years later, Norris Cole added his name alongside that of McFadden's as a Cleveland State March legend.
The Vikings blitzed a Wake Forest team that featured NBA mainstays Jeff Teague, Ish Smith and Al-Farouq Amin in the first round of the 2009 NCAA Tournament. The upset was Cole's coming-out party, as he scorched the Demon Deacons for 22 points.
Under-recruited going into college, Cole's game is no secret in the EuroLeague. He's one of the league's best scorers, boasting five games of 20 points or more since joining the Buducnost VOLI Podgorica roster in Round 15.
Diebler From Deep
Jon Diebler set a variety of 3-point-shooting records in his time at Ohio State, among them a game of seven made in the 2010 NCAA Tournament against UC Santa Barbara. He followed up that hot-shooting effort one game later with four 3-pointers in the second-round win over Georgia Tech. The number four became a theme for Diebler's shooting from deep.
In 2011, he made four 3-pointers in all three of Ohio State's NCAA Tournament games, closing the book on a career in which he had already set the program's record for made triples.
Diebler's made 27-of-72 from behind the arc this season for Darussafaka Tekfen Istanbul.
Alex Tyus Dominates the Glass
The moments that live on in March highlight reels are often of buzzer-beater baskets or crowd-electrifying dunks. But every phase of the game plays into a deep tournament run. Alex Tyus is one such example.
Tyus proved critical to a Florida Gators Elite Eight run in 2011, with three consecutive games posting at least 10 rebounds and a pair of double-doubles. He was especially dominant in a Sweet 16 win over BYU, recording 19 points and 17 rebounds. Tyus went down swinging in the Elite Eight loss to eventual runner-up Butler, finishing with 14 points and 10 rebounds.
He's since established himself as an interior complement to the perimeter game of fellow Florida alum Scottie Wilbekin on the Maccabi FOX Tel Aviv roster, averaging 7.4 points and 4.1 rebounds this season.
Thomas Walkup's Wag vs. West Virginia
Among the more iconic Cinderella moments of recent NCAA Tournaments came from current Zalgiris guard Thomas Walkup, then a fourth-year starting point guard at Stephen F. Austin.
Walkup knew all about stealing wins in March before leading the Lumberjacks past West Virginia in 2016. Walkup dished the assist setting up Stephen F. Austin's game-winning, four-point play against VCU in the first round two years prior. However, his March legend was made in a 33-point, nine-rebound outpouring against West Virginia. His tongue wag is an enduring image of the upsets that make up the month.
Scottie Wilbekin Shoots Florida Into the Final Four
Oklahoma City Thunder coach Billy Donovan oversaw a pair of national championship-winning teams at Florida in 2006 and 2007. His best Gators team after the repeat came in 2014, which made its way to the Final Four behind the shooting of Maccabi FOX Tel Aviv guard Scottie Wilbekin.
Wilbekin connected on three 3-pointers and scored 23 points in the regional final to ground the Dayton Flyers. Wilbekin's touch from behind the arc at Florida foreshadowed his EuroLeague career to come; he's connected on a club-best 62 3-pointers for Maccabi through Round 28 of the 2018-19 season.
Derrick Williams Dunks All Over Duke
2011 was a good year for FC Bayern Munich forward Derrick Williams. The Arizona Wildcats star earned Pac-10 Player of the Year—the last recipient of the award before conference became the Pac-12 the following season—and was a lottery pick in the NBA draft.
Between those two career highlights was arguably the greatest game of his college career; and certainly one of the most memorable contests in the annals of Arizona basketball history.
Williams scored 32 points, including five-of-six shooting from behind the 3-point line, and hauled in 13 rebounds in a 93-77 romp. Williams' individual effort is perhaps most memorable for the series of rim-rattling dunk he threw down against the Blue Devils.
Nigel Williams-Goss Guides Gonzaga to the Championship Game
In 1999, the slipper still fit Gonzaga basketball—and it's never come off since. But the Zags have to upgrade a few times. The most significant step in the program's two-decade evolution from low-major conference Cinderella story to perennial power came in 2017 when it reached the national championship game.
Olympiacos guard Nigel Williams-Goss was the driving force all season for the greatest team in Gonzaga history, winning West Coast Conference Player of the Year and garnering All-America recognition and delivering in two of the Zags' marquee wins.
Williams-Goss notched 23 points apiece in an Elite Eight rout of Xavier, and the Zags' national semifinal win over South Carolina. The versatile playmaker demonstrated the same all-around game that has him averaging nine points and 4.1 assists per game in EuroLeague this season, grabbing eight boards and dishing four assists in the regional and posting five rebounds and six assists in the national semifinal.
Kyle Kensing is a freelance sports journalist in southern California. Follow him on Twitter @kensing45.