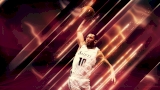 Saint James Invitational | 2018 High School Boys Basketball
Hagerstown, MD
Feb 1-3, 2018
Find Videos
Filter Videos

10 Videos

Content Type

Gender

Level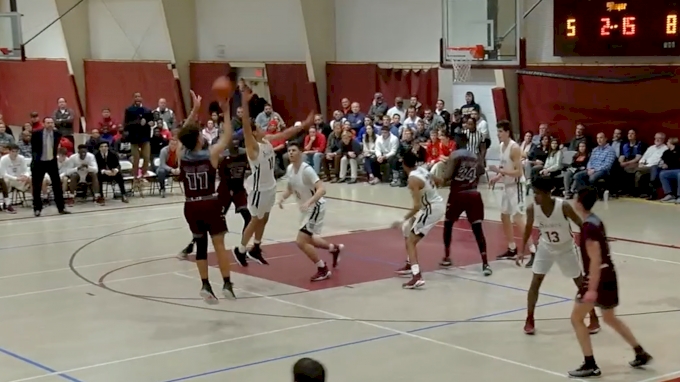 No. 13 St. Benedict's Shoots Way Into SJIT Championship
Feb 3, 2018
With a roster filled with athletes who can attack the rim, No. 13 St. Benedict's (NJ) can do work scoring inside, but the Gray Bees let it be known Friday they can also fill it up from deep.
Although it wasn't the greatest shooting night, St. Benedict's knocked down seven 3-pointers, including a clutch one with two minutes remaining, to get past host St. James 52-44 and advance to Saturday's St. James Invitational Tournament championship game against No. 21 Sunrise Christian Academy (KS).
---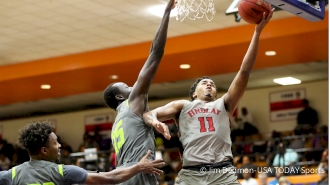 Texas Tech Signee Kyler Edwards Rises Up For Findlay Prep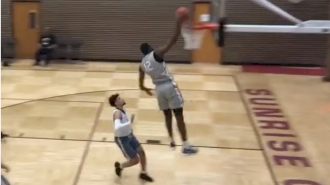 Get To Know The Name N'faly Dante At Sunrise Christian Academy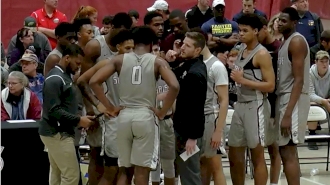 No. 21 Sunrise Christian's Clutch Run Seals Upset Over No. 4 Findlay Prep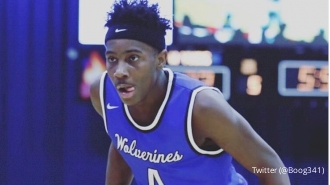 Vashon's Mario McKinney Lights Up The Scoreboard At SJIT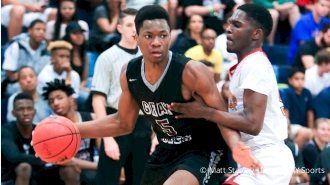 Will Flo40 Wing Precious Achiuwa Lead St. Benedict's To The SJIT Crown?
Sunrise Christian Overpowers Undefeated St. Benedict's For SJIT Title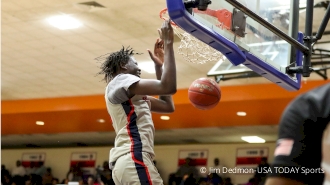 Every Bol Bol Dunk At The St. James Invitational Tournament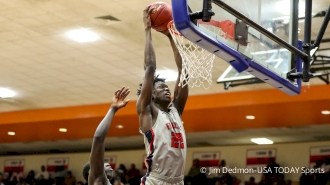 Findlay Prep's Fourth-Quarter Dunk Show To Open SJIT
No. 13 St. Benedict's Shoots Way Into SJIT Championship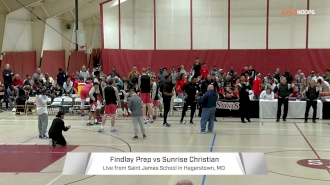 No. 21 Sunrise Christian (KS) vs. No. 4 Findlay Prep (NV)